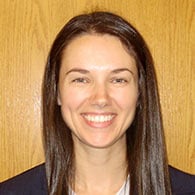 Hi, I'm Elisabeth! I lead our tours here at Kendal at Oberlin and would love to get to know you and answer your questions. I am currently offering scheduled in-person tours, or you may request a virtual tour if that is more convenient or comfortable for you. Simply complete this form, or contact me at 440-775-9062 to get started.
Schedule an In-Person Tour Today!
Looking for a vibrant retirement living community that fits your personal lifestyle and offers services for future living? Visit Kendal at Oberlin and experience independent living in our active community with a foundation of Quaker values.
Aside from touring our campus, we can discuss:
Overview of contract options and affordability;
Information about resident life;
Opportunities for lifelong learning in Oberlin;
And answer any questions you have.